Changing Lives, One Smile at a Time
I am blessed to spend my days doing something I love while helping people feel better about themselves. As an orthodontist, I am able to bring about a positive change for my patients, with beautifully healthy and confident smiles that stand the test of time.
Being an orthodontist is more than shifting teeth and creating smiles: it involves building relationships that often go beyond doctor and patient. I love getting to know new people and discovering who they are. Each person is delightfully unique and brings new ideas and experiences to my life. Our conversations, and whatever we share as we work toward that person's best smile, enrich my world and make me a better person.
I love to joke with my younger patients, especially when they tell me about their various adventures, and I love it when they joke back! It's just as fulfilling to work with an adult, someone who's yearned for a beautiful smile for years: helping them realize that dream, and seeing how their self-confidence grows as a result, is incredibly rewarding!
My Team and Our Practice
My team members not only make our patients feel like they are our number-one priority: they believe it! We want each patient's experience in our practice to be unlike any other medical process. My team and I greet patients by name and with genuine smiles because we're truly happy to see them. We look forward to each patient's visits as a time to hear the latest news, just as much as we look forward to seeing the progress the person is making.
My team and I are united in our goal to provide exceptional orthodontic results, created with unquestionable integrity, in a fun and relaxing atmosphere. We're serious about achieving amazing smiles, and having fun in the process!
Education and Continuing Education
Bachelor of Science – University of Arkansas
Doctorate of Dental Medicine – University of Louisville School of Dentistry
Hospital-based general practice residency – University of Louisville
Orthodontic residency – Emory University
I've been practicing orthodontics since 1991 and feel that right now is the most exciting time to be in this specialty. Incredible advances in techniques, materials, and technologies mean more precise treatment, efficient care, and incredible, lasting results for patients!
Each year I complete many hours of continuing education, to stay abreast of new treatment options and care approaches. The more I know, the better care I am able to provide. I never mold my patients to a specific treatment approach; instead, I formulate a unique plan for each person's specific problems and personal considerations.
Professional Memberships
American Association of Orthodontists
Southern Association of Orthodontists
Georgia Association of Orthodontists
American Dental Association
Georgia Dental Association
Beyond the Office
I was born and lived in Terre Haute, Indiana before moving to Arkansas when I was in high school. I've called Fayetteville home since 2000. My wife Kelly is a retired nurse practitioner who worked for Privia Medical Group in Peachtree City.
When I'm not in the office, I enjoy the outdoors, especially playing golf and relaxing at the beach or in the mountains. I like fly fishing, whether in Arkansas or North Carolina, and love watching sports, especially the Arkansas Razorbacks.
Giving Back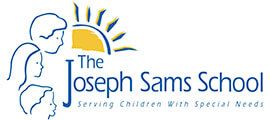 Throughout my practice career, we have focused on special needs children and schools that help them. Stepping Stones in Griffin was the first such place we worked with. Now we're heavily involved with The Joseph Sams School, where Kelly serves on the board of directors.
Things that are important to my patients are important to me, so I support those efforts as much as possible.